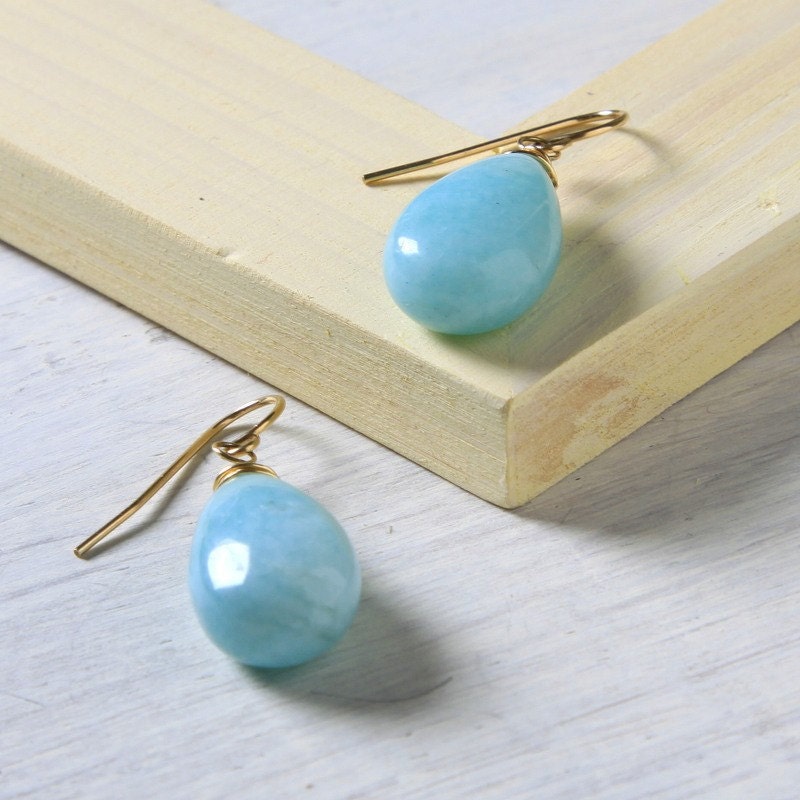 AA grade Amazonite Earrings- Aqua blue teardrops, wire wrapped, gold
Long, elegant teardrop smooth brios of stunning A+ grade Amazonite, hand wrapped with 14ktgf wire from 14ktgf ear wires. These earrings are "that color"! The one you're always looking for! And the stones themselves are stunning. A pair you'll have forever... Drop from ear wires - 1.25". ...
Click Here to Visit My Etsy Shop!