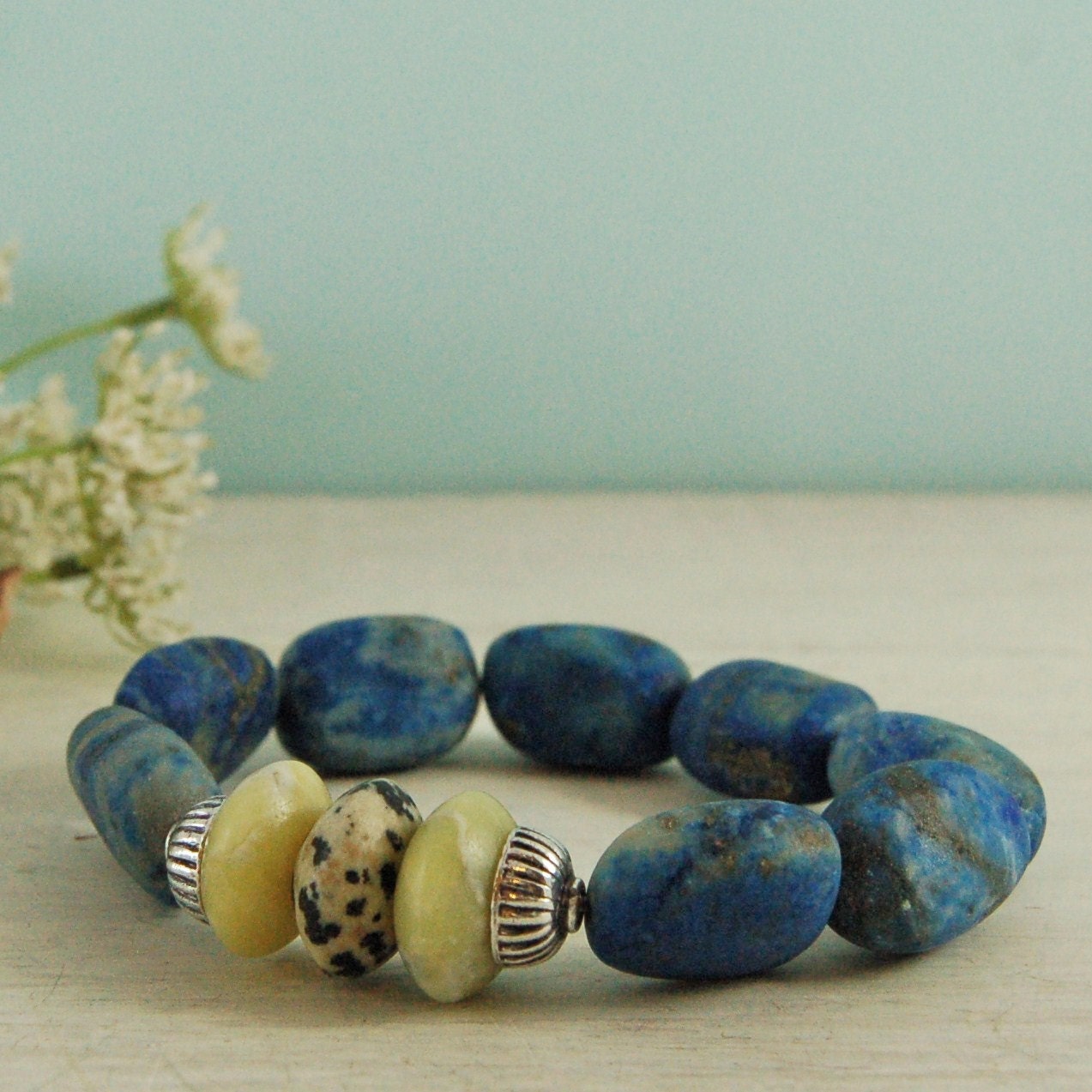 This is my second stretch bracelet. If they take off ... I will make more.
Blue Lapis Lazuli Stretch Bracelet Margarita Sterling Silver -- Hand Crafted Gemstone Jewelry
This is my first series of stretch bracelets. I meet too many people at shows who don't want to deal with the clasps. That being said ... I don't want them to look "cheap" ... so ... here it is:
Fantastic color the gorgeous, matte finish Lapis Lazuli nuggets (10-20mm), serpenti...
Click Here to Visit My Etsy Shop!